Welcome to the How to Get Away with Murder Wiki!
(THIS WIKI CONTAINS SPOILERS!)
News
Loading RSS data...
Featured Character

Rebecca Sutter




Rebecca Sutter is one of the main characters of How to Get Away with Murder. She plays her music so loud the walls vibrate... which isn't ideal for Wes, her next-door neighbor. A bartender at an off campus bar, Rebecca was no stranger to Middleton students... and their various vices. Her edgy, take-no-crap attitude scares most people away, but Wes recognizes that her pierced, intimidating exterior is just a cover for a much more haunted, vulnerable side - especially when she's pulled into the mystery surrounding the murder of a popular campus coed.

Read more...

Featured Episode

"Pilot"




"Pilot" is the 1st episode of How to Get Away with Murder.
Annalise Keating is a tough as nails Criminal Law Professor and when Wes Gibbins starts his first day at Middleton University, he has no clue what he's walking into. In her class, Annalise challenges her students to solve some of the most difficult criminal cases that her law firm takes on, and in the end, she selects a group of the smartest, most promising students to come work for her. The competition is on and the students will stop at nothing to make sure they get to the head of her class. While Annalise seems to have it all together, we soon learn that her clients' secrets aren't the only ones she's keeping. Meanwhile, in flash-forwards, we learn that the price of impressing Annalise might just be too much for some, when a group of four students, Wes, Connor Walsh, Michaela Pratt and Laurel Castillo get involved in their own murder mystery cover up.

Read more...
Affiliations
About
How to Get Away with Murder is an American serial legal drama series created by Peter Nowalk. Law attorney Annalise Keating hires five law students to work for her firm where she will teach them what they need to know about how to get away with murder.
Quotes
"That's a lie. He wasn't just a stranger. He was, um... He felt... He... He felt... He felt like my son. He felt like my son... because he was. He was my son. He was my son. He was my son. And he's gone."
—Annalise Keating to the AA group about Wes Gibbins
Latest Photos
Blogs
Create blog post
Blogs
I've been wondering what everyone's thoughts, theories, etc. on who killed Wes.

I've been all over the place really with thinking who it could possibly be but after watching Not Everything's About Ann…

Read more >
See more >
Polls
What did you think of "He Made a Terrible Mistake" & "Wes"?

 

Who is your favorite of the Keating 5?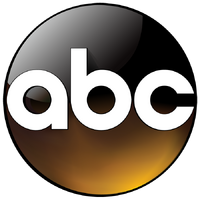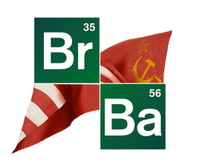 Ad blocker interference detected!
Wikia is a free-to-use site that makes money from advertising. We have a modified experience for viewers using ad blockers

Wikia is not accessible if you've made further modifications. Remove the custom ad blocker rule(s) and the page will load as expected.